Why Buy An Electric Car?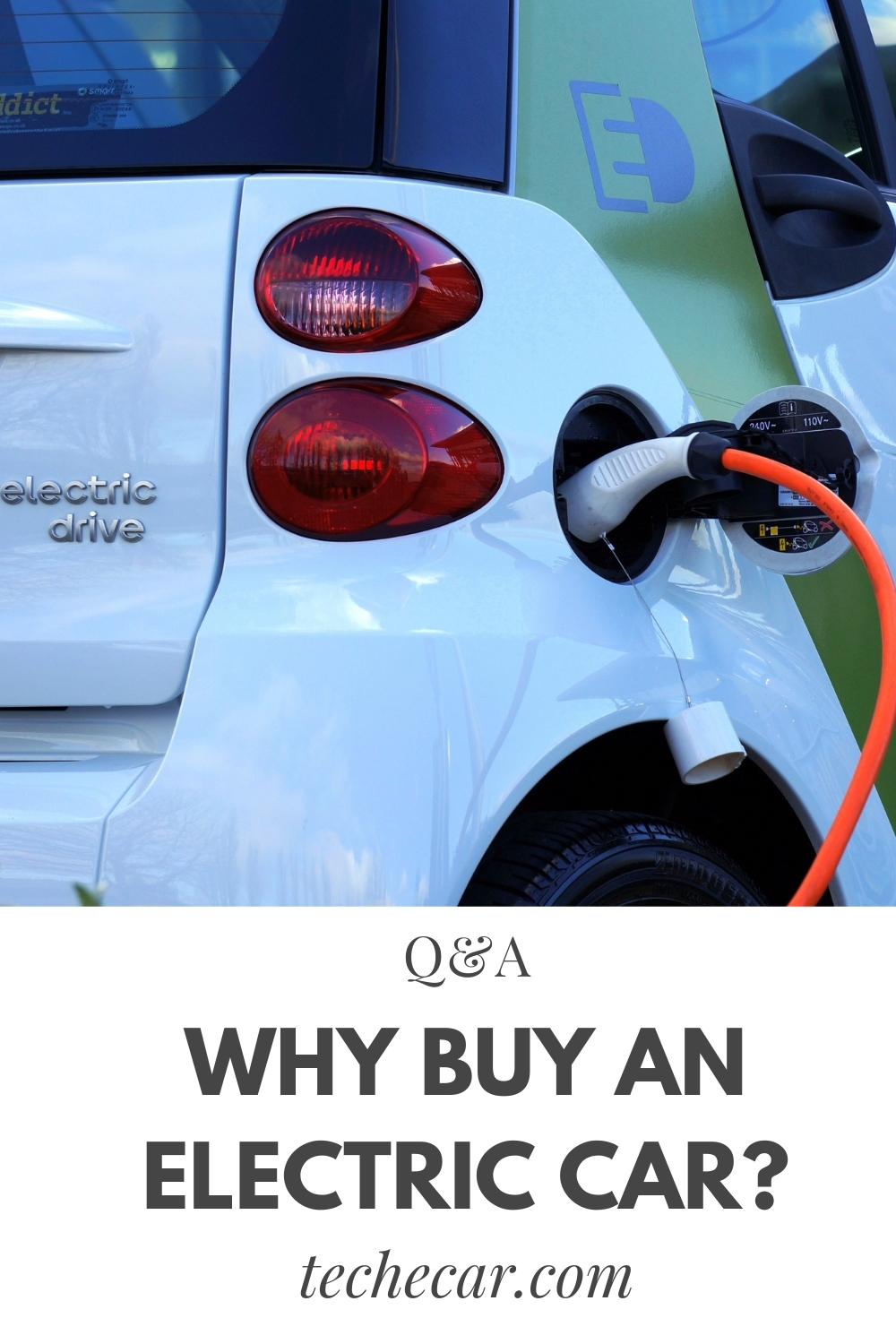 why buy an electric carTopic: Why Buy An Electric Car
They do not smell. They do not require much maintenance.
And they can race like exotic sports cars. Electric cars are finally gaining ground with all the major automakers committed to producing more models, from compacts to pickup trucks.
Time to fire up, plugin, and get out of the gasoline car market?
Electric vehicles (EVs) have captured the popular imagination, thanks in large part to Tesla. But are they ready for the mass market? Much has changed in a short time.
Why Buy An Electric Car?
They are no longer limited to luxury or compact Spartan models. Yes, there are pricey sedans on the market, like the $ 100,000-plus Porsche Taycan. Still, a host of economy 2021 models from Hyundai, Kia, and Volkswagen are also available for around $ 30,000, with more to come.
And to address concerns about a power outage – known as range anxiety – most EVs can now travel 250 miles on a single charge and recharge to 80% in as little as 30. minutes.
Indeed, cars and trucks with combustion engines still dominate. According to a June report from the Paris-based International Energy Agency, electric car sales accounted for just 2.6% of the market and about 1 in 100 cars on the road globally in 2019.
Additionally, the availability of public charging stations in the United States varies widely, with less in the western lowland and mountain states, where distances between populated areas can be more significant. The United States has more than 112,000 service stations, according to a 2018 US Census Bureau survey. According to department data for November, it only has about 28,000 charging stations with approximately 94,000 outlets. 2020. American Energy.
However, many EV owners are avoiding public charging stations thanks to newer and cheaper home chargers. They can make local trips or a few hundred kilometers in total without worrying about where to connect.
How do you charge an electric car at home?
At one point, a home electric vehicle charging station had to be connected to a home's electrical system; it would only work with specific cars and would cost several thousand dollars to install. Today, a new generation of home charging stations can plug into some existing home plugs, work with virtually any electric vehicle, including Teslas, with a $ 95 adapter, and cost as little as $ 600.
Several states offer price reductions, such as a $ 300 charger rebate for residential Eversource customers in Connecticut. And at least until the end of 2020, the federal government offers an alternative fuel vehicle refueling mortgage that gives homeowners a federal tax credit of up to $ 1,000 to install a charging station.
Many electric vehicle owners have opted for a home charger, creating an electric version of what amounts to a private gas station. Plugin your car when you get home, tell it to start charging when electricity prices are lowest at night, and the following day you're good to go. According to the US Department of Energy, the cost of electricity used to charge at home can be less each year than what you pay to run your air conditioner.
---
The Enel X JuiceBox 40 is a fast charger, known as a Level 2 that costs $ 599. It can be controlled via a smartphone app, via a Wi-Fi connection, and it even works with voice commands from Alexa. like "Alexa, is my car charged?
The simplest JuiceBox model comes with a four-pin plug called NEMA 14-50 that fits into what has become a standard charger outlet, a 240-volt outlet on a 50-amp circuit often found in homes. Newly equipped with electric stoves. If your home already has such an outlet near your garage circuit box, all you need to do is mount the charger and plug it in.
However, in most cases, you will need to hire an electrician to install the outlet. Costs range from $ 200 to $ 800 depending on where you live and whether a new circuit breaker needs to be installed.
Plug-in chargers also offer the advantage of portability. You can take the charger with you round the trip anywhere. Same kind or type of models are available from ChargePoint, Siemens, and Tesla.
How much does it cost to charge an electric car at Walgreens?
Compared to gasoline, a full charge of your electric car battery costs less per mile. Although prices vary across the country, you will spend about half of what you spend now each year at the gas station to charge your car in general.
The average cost of fuel for an electric vehicle in the United States is $ 485 per year, while the average price of a gasoline vehicle is $ 1,117, according to a 2018 University of Michigan study. Hawaii's most expensive electricity and gas, a typical electric vehicle, can save about 25% on fuel costs. In Washington, the state with the most significant difference between electricity and gas prices, an electric car could consume 72% less.
Then there is the issue of maintenance. Since electric vehicles use low-maintenance electric motors instead of combustion engines, they require less maintenance. This means fewer trips to the dealership. Consumer Reports estimates that electric car owners will save an average of $ 4,600 in maintenance costs over the vehicle's life compared to a gasoline car.
---
Yeah, the initial cost to buy an electric version of a vehicle compared to its fuel version may even higher by several thousand dollars. But much more reasonably priced EVs drive like champions which we will be discussing below.
One of the most fun electric vehicles to drive that we tested over several days was Hyundai's Kona Electric. Its has comfortable interior design and amazing standard features with 258-mile range are impressive for a model that starts at $ 38,085, including destination fees.
Tesla also continued to improve on its conventional Model 3. The current Standard Range Plus model costs $ 39,115, including destination charges for a 250-mile range. The center-mounted main display doesn't have gauges directly in front of the driver, but the owners we interviewed said they were comfortable with the design.
Those looking for a foreign pedigree and quick drive can see top-of-the-line models like the Jaguar I-Pace. This sleek compact SUV can do mincemeat on a slalom course, looks beautiful, and has a range of 234 miles for a starting price of $ 70,845, including destination fees.
Tax credits lower the purchase price.
Federal and state tax credits can reduce the original purchase price by thousands of dollars. However, these cuts are not available for all models, making price comparisons difficult.
For example, Ford's new Mustang Mach-E qualifies for the entire federal tax credit of $ 7,500, but GM's Chevy Bolt is not eligible because GM reached the limit of 200,000 eligible vehicles in 2018. Additionally, in California, the Mustang Mach -E is suitable for a $ 2,000 clean vehicle rebate and a $ 1,500 clean fuel rebate at the point of sale. GM's Bolt EV also qualifies for the two California price cuts.
Translation: The price of the Mustang Mach-E, which starts at $ 43,995, down to $ 32,995 in California (pricing may differ). Pricing for the 2021 Bolt EV will be available soon, but the 2020 model starts at $ 37,495 approx, which would cost $ 33,995, including destination fees, with the incentives. The bottom line: A sophisticated Mustang ends up costing less than a square Bolt. Tesla also exceeded its federal tax credits.
The arguments about which are cheaper, electric or gasoline, may become irrelevant as states like California insist that new cars in the future will have zero emissions and that drivers are frustrated with the hassle of traffic. Adler, a former BMW owner, says he has grown weary of maintenance costs. This led him to buy the Tesla from him.
"And I don't think I will ever have another car with a combustion engine," in his statement.
Even if you only keep one car for three years, the total cost of ownership for the electric and gasoline versions is roughly the same, according to a May Car and Driver report that looked at two available models: gas and petrol. Ultimately, that may be all the incentive many people need to make the change.
---
Take advantage of incentives for electric vehicle chargers
When looking for discounts on home electric vehicle charging stations, be sure to use the Federal Department of Energy's tagline, Electric Vehicle Supply Equipment (EVSE). Here are more than a dozen public service incentives in nine states.
• California: Sonoma Clean Power, serving Mendocino and Sonoma counties actually offers a level 2 smart electric vehicle charger, if you pay half the charger's cost, sales tax, and shipping. Once the charger is activated, you get a discount, but you have to pay for the installation.
• Connecticut: Connecticut Green Bank offers loans as low as 4.49% per year through local lenders to improve energy efficiency, including electric vehicle charging stations. Eversource offers its customers a USD 300 reward for purchasing an Enel X Juice Box or ChargePoint Level 2 charger and a three-year commitment to its Connected Solutions program. Norwich Public Utilities offers customers a $ 500 discount on the purchase of a Tier 2 charger.
• Louisiana: In Louisiana the Entergy and Southwestern Electric Power customers can get a $ 250 rebate with a Tier 2 charger's purchase.
• Maryland: Potomac Edison, serving customers in Western Maryland, can get a $ 300 rebate on the purchase and installation of a Level 2 smart charger.
• Massachusetts: Braintree Electric Lighting Service offers a $ 250 rebate to residents to help offset the costs of installing a Level 2 charging system by enrolling in another program that specifies charging during low-demand afternoons or weekends.
• Michigan: DTE Energy, serving southeast Michigan, offers a $ 500 rebate for the residential installation of a qualified Tier 2 charging station.
• Minnesota: The Dakota Electric Association, which serves parts of four counties southeast of Minneapolis, offers a rebate of up to $ 500 to install a Tier 1 or Tier 2 charger and sign up for one of its off-peak charging programs. The Lake Region Electric Cooperative in west-central Minnesota offers a rebate of up to $ 500 for installing a Tier 1 or Tier 2 charger.
• North Carolina: Randolph Electric Membership Corp., serving parts of five counties in central North Carolina, offers a $ 500 discount on a Level 2 charger to members participating in its pilot program.
• Texas: Austin Energy offers customers up to $ 1,200 to purchase and install a Level 2 Wi-Fi charging station. Southwestern Electric Power customers can get a $ 250 rebate with the purchase of a Level 2 charger.