Baltasar Revolt An Electric Super Sports Car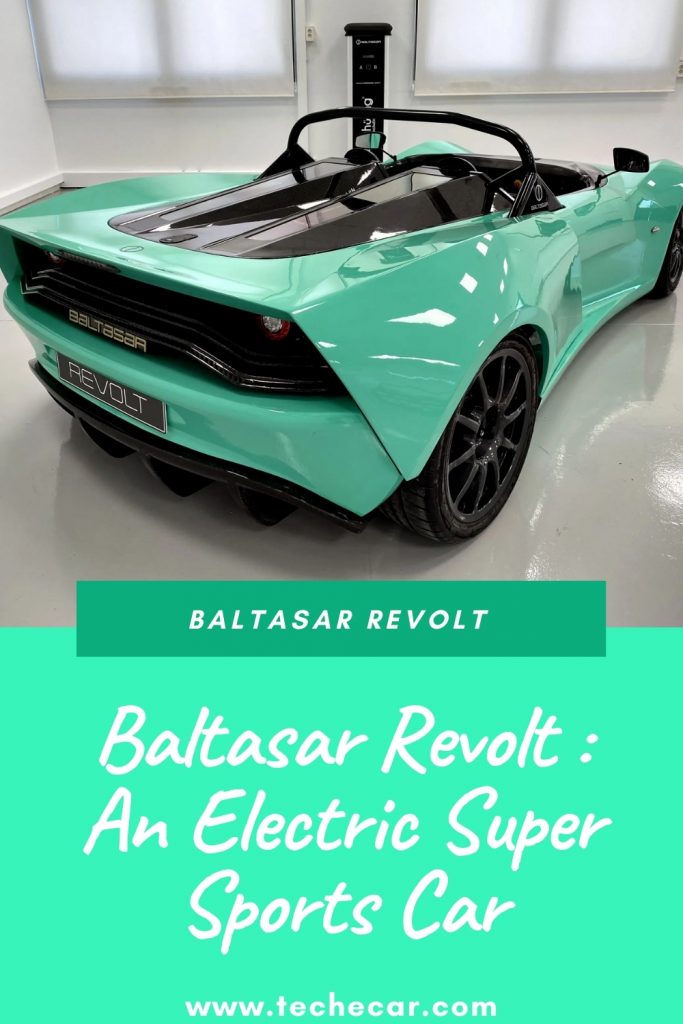 Topic: Baltasar Revolt An Electric Super Sports Car
An electric racing supercar, but homologated for the road, 500 hp, 1,000 Nm of torque and Spanish: these are the credentials of the newcomer Baltasar Revolt, the first offspring of the Catalan firm Baltasar.
It has just been presented in society, and its development, from scratch, although its resemblance to the Lotus cannot be denied, has taken this company a total of ten years. And it can already be reserved, upon payment of 1,000 euros. However, it is not exactly cheap, since its price is 230,000 euros before taxes.
As this incipient and newcomer brand has advanced, deliveries are expected in the second half of 2022. It joins other supercars born for the circuit, but that is registrable, such as the Lamborghini Huracán STO or the Donkervoort D8 GTO-JD70 R; in its case, it is zero emissions.
This aerodynamically shaped Baltasar Revolt, which lacks a windshield and can be customized in up to 16 shades, is a rear-wheel-drive beast born to devour circuits, although it can also ride on the street. To which is added that it is zero emissions.
From 0 to 100 km / h in 2.5 seconds
Of 3.95 m long, 1.85 m wide, and only 88 cm, 1.11 m with the roll bar required to be approved by the FIA for the scale at 770 kilos with its diet rich in materials light as carbon fiber: in this light element, its chassis is conceived, as well as the body panels and numerous aspects of its interior.
The Revolt comes to life thanks to two independent electric motors that, together, give it an output of 500 hp and a maximum torque of 1,000 Nm, available at the first touch of the accelerator. Thus, its weight/power ratio is set at 1.54 kg for each horse.
Everything stays at home with this electric supercar since its mechanics take its energy from a battery pack signed by the equally Catalan startup Millor Battery. It approves 600 km of autonomy on the road (WLTP) or 40 minutes on the track. It also boasts of shitting up to 100 km of range in just five minutes.
With these credentials, he goes on to place himself in that Olympus of supercars, although increasingly crowded, which drop from 3.0 seconds to make the 0-100: he signs it in 2.5 seconds.
Born of the desire to offer sustainable transportation, whether, on the road or the track, Revolt is best appreciated when riding the latter. This is in part because it comes without a windshield, roof, doors, is FIA compliant, and has a Formula 1-style driving position. So technically, although it can be driven in the city, it is best appreciated as a sports car—track racing.
According to Baltasar, the development of RevoltRevolt has been done in secret for many "years," out of the desire not to fall into the same hole as other electric vehicle startups, that is, to announce concepts and show representations, and then not be able to develop further. Instead, Baltasar wanted to "present an amazing reality to everyone with a fully electric, fully electric, fully developed and ready-to-market supercar."
The RevoltRevolt is a joint effort by Baltasar, Millor, and Enchufings, who have something in common: the founding engineer and general director Baltasar López. Each company manages a separate part of the production: Baltasar manufactures the car, Millor produces the battery, and Enchufings manages the load.
On the menu, we also find double-wishbone push-road type competition suspensions, which use materials such as aluminum, carbon fiber, and Kevlar and have adjustable 4-way competition shock absorbers and adjustable stabilizer bars.
When entering its tiny cabin, we find two bucket racing seats, which are also made of carbon fiber and are equipped with a six-point harness.
Also, the entire dashboard or interior panels are made of carbon fiber and the steering wheel, which is competition and removable, being lined in Alcantara.
Baltasar López, the founder of this Spanish brand, points out that the logo of the firm, and which appears on the front and other points of Revolt's sculptural physiognomy, is made up of a C and a D, corresponding to the well-known Latinism 'carpe Diem, and that is translated as takes advantage of the present. And this supercar, according to López, boasts of doing it.
Recommended Articles:
Should I Charge My Electric Car Every Night Part 2?
How Much To Lease A Tesla Model 3?