e-Golf Electric Car
Topic: e-Golf Electric Car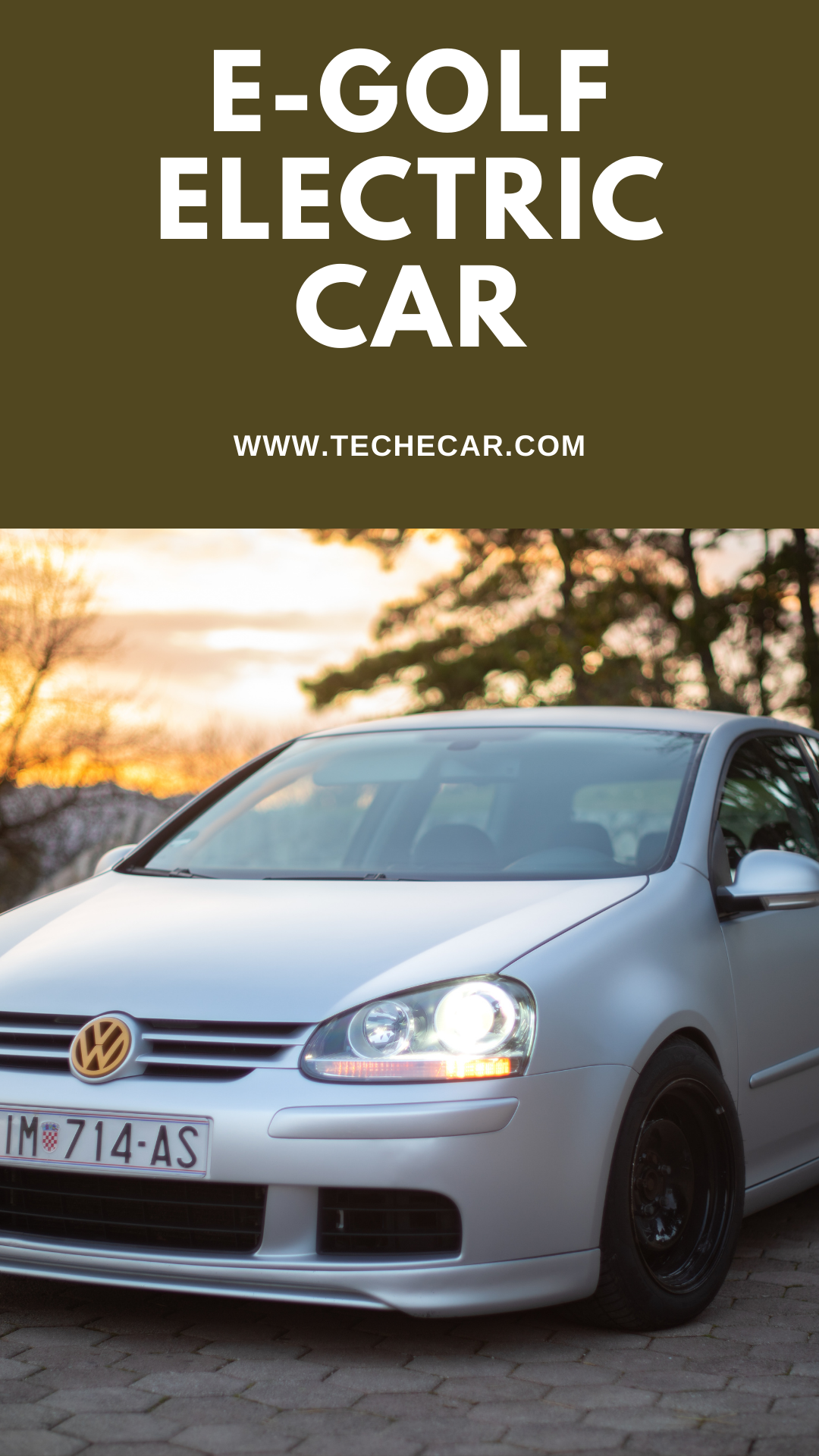 e-Golf Electric Car
Review of the VW e-Golf (2022).
The Volkswagen e-Golf, which only arrived in the UK in 2018, has already been phased out due to the rapid speed of electric vehicle development. Rather than sticking with a car that was never really built to accommodate an electric drivetrain in the first place, Volkswagen has separated its EV lineup into the new ID family, with the ID.3 being the Golf-sized electric car you're looking for.
This approach to electrification also means that, now that the eighth-generation Golf is on the market, there will be no more fully electric Golfs.
While the e-Golf was never on the cutting edge of EV development, it works well as an electric car for individuals who value familiarity above all else — drivers who want an EV that looks and feels like the family hatchback they're already used to. While the e-Golf is no longer available new, some decent used options are still available.
So, before you dismiss the Volkswagen e-Golf favouring the Tesla Model 3's flimsy futurism or the tried-and-true Renault Zoe, let us lay out the good, bad, and ugly of the Volkswagen e-Golf.
What's going on beneath the surface?
The electric Golf is a significant improvement over its 2014 predecessor, but it falls behind competitors like the Nissan Leaf e+ and Hyundai Kona Electric in terms of battery technology.
However, according to the manufacturer, its 35.8 kWh lithium-ion battery and efficient engine still has a decent energy density and can travel 186 miles. We'll return to that later. It also includes Bridgestone's reduced rolling resistance tyre technology and a slug of useful power.
It has a 134bhp e-motor that can accelerate the hatchback to 50mph in 6.9 seconds and 62mph in 9.6 seconds. The battery is an H-shaped structure wedged between the front and rear seats and stretching forward into the engine bay, where the e-motor is located.
The level of regenerative braking off the throttle can be adjusted using familiar EV controls, from low to high, allowing for single-pedal driving like the BMW i3. There are three drive modes available, but the variations are minor unless you choose Eco+, which gets you home at the performance price and air conditioning.
What is the range of the e-Golf?
This, like all other electric cars, boils down to how you drive, how the road is, and even how hot it is outside. Thankfully, the e-Golf has a shot if you drive it carefully. When you factor in its unbelievably accessible performance, that 186-mile potential range shrinks dramatically.
To be fair to the e-Golf, this is true of all EVs, and it's also true of similarly aged electric city cars, which all have ranges of less than 200 miles. Even today, popular EVs like the Mini Electric and Honda E fall well short of the 200-mile threshold, even though a top-of-the-range Renault Zoe manages an extra 50 miles.
To help you get the most out of each charge, the e-Golf displays an indication that tells you when to back off and avoid unnecessary acceleration and power drain – it's a lovely touch, but it's just basic sense.
In a 6000-mile long-term test undertaken by Parkers.co.uk, the e-Golf returned between 110 and 120 miles in Normal drive mode on a full charge. When the weather becomes colder, or if you're heavy-footed – or if you're doing a lot of highway driving – this will drop to 90-110.
The battery display claims that a charge will get you 180 miles on a hot day, but this is incorrect unless you're in Eco+ and travelling slowly. The indicated 180 (120 real-world miles) drops to 160 in the winter (100 real-world miles).
The charging time is, of course, determined by the charger's grunt. If you can find a quick one, the time will be reduced to 45 minutes. A wall-mounted charger from the likes of Pod Point is a halfway house alternative. The 3.6kW charger costs £849 and takes 10 hours to fully charge the e-Golf, while the 7kWh charger from Pod Point costs £949 and takes six hours.
Second-hand buyers should be aware that the e-Golf was available with an optional heat pump, which reduces the energy consumption of the heater unit by harnessing the heat generated by the powertrain components – VW claims a 30% range increase in winter conditions. However, we haven't seen such figures in UK real-world testing. Regardless, it's worth double-checking whether or not the automobile you're considering has a heat pump.
How does it feel on the inside?
It's just like Golf, as the old television commercial goes. That's not a bad thing because VW positioned the e-Golf as a non-threatening EV for consumers put off by its more radical (read: oddly-styled) competitors.
A superbly made, stylish cockpit with perfect ergonomics comes standard, as does Discover Pro infotainment (the only Golf to do so at the time), with its beautifully sharp, snappy, and glossy 9.2-inch touchscreen, replete with a gesture- and voice-control features.
When new, VW's take on Virtual Cockpit digital driving instruments, Active Info Display, was a £495 option that adds to the e-air Golf's sophisticated refinement. The battery takes up a small amount of boot room, but solely from the compartment beneath the boot floor, which most owners don't use, leaving the passenger compartment unaffected.
What's it like to be behind the wheel?
This is unquestionably one of the e-strongest Golf's features. It's an EV that's fun to drive and makes you feel good about yourself, which isn't something you can say about its closest competitor, the Nissan Leaf. The gorgeously polished cockpit, the oily brilliance of the damping, and the way the car pivots with the surprisingly clean, precise steering are all sources of excitement.
Acceleration is quick, at least at low speeds, with overtaking possible if necessary. This, along with the half-decent range, makes for an EV more likely to inspire smug serenity than the worry that can accompany certain EVs lacking in speed, range, and interior quality.
The e-little Golf's additional weight is noticeable. Still, it's distributed so well, and the chassis as a whole is so well resolved that there's none of the unpleasant slop and waywardness frequently associated with battery-powered vehicles. The e-Golf may not have an engine, but it still drives like a Golf.
The spooky silence you'd anticipate from an EV, but perhaps not the good real-world performance, cohesive dynamics, and appealing core connectedness. There's no wide-eyed, Tesla-spec performance here, but it's a compelling, extremely well-executed daily driver.
Verdict
The Volkswagen e-Golf has a lot to offer, even though it is no longer new. Much of what we appreciate about it applies to other Mk7.5 Golfs, but its quality, usability, and calm demeanour combine to make this a very appealing EV.
If you're new to electric vehicles and have access to a charging station, this could be the vehicle that helps you transition away from gasoline and diesel and into a new, quieter world.
It's a shame the battery range is only 120 miles in real life. Many EV angelists would argue that this isn't a problem for most owners because they'll most likely have a short commute, but in reality, there are occasions when you need to go a little further. In that regard, the Nissan Leaf and Hyundai Kona Electric are superior.
However, if an e-Golf fits into your lifestyle and you have access to your charging station, it's a fantastic option that's worth considering, especially if you go the used route and find a low-mileage model.
e-Golf Electric Car
Volkswagen e-Golf 2019
The 2019 VW e-Golf is Volkswagen's electric car, and it gives all-electric motoring in a pretty small package. It has all the sprightliness and much of the practicality of the standard Golf. A 35.8-kilowatt-hour battery pack powers a 134-horsepower electric motor.
It has a 125-mile EPA-estimated driving range, which is impressive until you consider that the Chevrolet Bolt EV, Tesla Model 3, and Hyundai Kona Electric all have twice the range for similar pricing.
An exterior style that doesn't immediately identify it as an EV, on the other hand, might appeal to introverted drivers, which the Bolt and the wacky-looking Toyota Prius Prime can't say.
The e-cabin Golf's huge trunk make it ideal for four adults who can easily ride in luxury for much longer than the battery can last. These factors combine to make the 2019 Volkswagen e-Golf the greatest electric vehicle in its class, earning it a 10Best award for the year.
What's New in the Year 2019?
Volkswagen has only slightly raised the price of the 2019 e-Golf but has added changes to the car's basic features that make the price increase justified. The base SE model now includes DC fast charging as standard, and a new Driver Assistance package, which includes automated emergency braking, blind-spot monitoring, and adaptive cruise control, is available as an option. Those driver-assistance features are now standard on the pricier SEL Premium variant.
Pricing and Choosing Which One to Purchase
We'd go with the base SE model because the SEL Premium's added features don't warrant the price rise. The SE includes an 8.0-inch touchscreen infotainment system with Apple CarPlay and Android Auto, partially power-adjustable front seats, and dual-zone automatic climate control. The $7500 federal tax credit is still available for all e-Golf models, not incorporated into the pricing above.
Performance, Charging, and Powertrain
Likes: Sporty chassis, zippy acceleration in urban situations, standard DC quick charging.
Dislikes: Insufficient driving range; other competitors are faster and more exciting to drive.
A 120-volt or 240-volt outlet can be used to charge the e-Golf. On a regular 120-volt house current, a full charge takes about 26 hours, while on 240 volts, it takes less than six hours. Both the SE and SEL Premium trims come equipped with DC quick charging.
Thanks to this mechanism, the e-Golf can charge to 80% in just one hour at a DC fast-charging station. We can live with the six-hour charge time, but we'd gladly swap longer charge times for additional range. The e-Golf seems quick, but it took 8.5 seconds to accelerate from 0 to 60 mph in our tests, which is two seconds slower than the Bolt EV.
The Golf family has always produced some of the most capable and enjoyable-to-drive small cars, and the e-Golf follows in that tradition. It has a light, accurate steering and predictable responses to driver inputs, making it agile and responsive.
Range and MPGe in the Real World
The e-Golf, like most electric vehicles, is extremely efficient in absolute terms, offering more than 110 MPGe in everyday driving. The overall driving range is as crucial (if not more important) than efficiency for most (if not all) EV consumers.
The e-Golf, with a range of 125 miles on a single charge, is behind the Bolt EV (238 miles total range), the Kona Electric (258 miles total range), and the Model 3 Mid Range (264 miles total range).
Cargo, Interior, and Infotainment

Likes: Sleek-looking infotainment display, nicely furnished and businesslike interior, useful hatchback body

Dislikes: Insufficient differentiation between the two grades and poor infotainment system response times.
There isn't much difference in the inside materials between the SE and SEL Premium e-Golfs because there are only two trim levels and a couple of available packages. Some of the few items available in the upper model but not in the base include faux-leather seats, a self-dimming rearview mirror, and ambient lighting.
Both trim levels of the e-Golf have partial-power seat adjustments, which means the driver and front passenger can alter their angle of recline with a switch but must use manual controls to adjust the seat's height or fore-aft positioning.
The e-Golf SE has an 8.0-inch touchscreen infotainment display, while the SEL Premium has a 9.3-inch device. The SEL Premium system is simple to operate, has a sleek appearance, and includes navigation. Apple CarPlay, Android Auto, and MirrorLink (a third and less-common phone-streaming method) are standard, as is an eight-speaker audio system.
The load area in the e-Golf is the same as in the gas-powered version. Even when compared to larger (but less boxy-shaped) cars like the Chevy Volt and the Toyota Prius, it's one of the most cargo-friendly vehicles in this group. When the rear seat was folded, we put five carry-on luggage into the 23 cubic feet of space behind the e-back Golf's seat.
Features for Driver Assistance and Safety
The e-Golf hasn't been crash-tested, which isn't uncommon for low-volume automobiles. The e-Golf can be equipped with a wide range of driver-assistance technologies, but they are only available as part of the SE model's Driver Assistance package, standard on the SEL Premium trim level.
It's becoming more typical for at least some driver-assistance technologies to come standard; the Prius Prime and the Hyundai Ioniq both come with safety features that the e-Golf would have to pay extra for. The following are important safety features:
Automatic emergency braking is available.

There is a forward-collision warning system available.

Adaptive cruise control is an available feature.

Coverage for Warranty and Maintenance
The warranty coverage on the e-Golf is fairly ordinary, and it is similar to that of many other consumer automobiles. The only exception is that it covers the battery for eight years or 100,000 miles to homage to the car's electric engine.
A three-year or 36,000-mile limited warranty is included.

The powertrain warranty is valid for five years or 60,000 miles.

Hybrid components have an 8-year or 100,000-mile warranty.

There is no free planned maintenance.
Review of the Volkswagen e-Golf (2014-2019)
The Volkswagen e-Golf has all of the practicality of Volkswagen's five-door hatchback while also being virtually as enjoyable to drive.
The Volkswagen e-Golf was the first all-electric family hatchback, debuting in 2014 and producing for five years. It's practical, exciting to drive, and provided a zero-emissions alternative to early adopters years before the Volkswagen ID.3.
Unlike the ID.3, which started from scratch, the e-Golf is similarly related to existing Mark 7 Golfs, with an electric motor under the hood and a battery pack under the boot.
It has a modest range of up to 144 miles (about 130 miles in most conditions), putting it comparable to the MINI Electric and Honda e. The Nissan Leaf has a range of 168 miles, and long-range variants of the Hyundai Kona Electric and Kia e-Niro can go significantly further on a single charge.
A 134bhp electric motor drives the front wheels through a single-speed transmission in the e-Golf. It's powered by a 35.8kWh battery, which is smaller than some other EV batteries because it had to fit into a car that was meant for petrol and diesel engines in the first place. The e-Golf looks exactly like any other Golf, except a blanked-off grille, aerodynamic alloy wheels, blue accents around some trim and the VW badge, which is an attraction for some consumers.
Charging can be done using a household supply, and a full charge from empty takes just over five hours using a home wall box. Most owners, however, will only be topping up a partially charged battery overnight, so getting back to full charge will be significantly faster.
You can go back to 80 per cent capacity in just over 30 minutes if you use one of the ever-growing networks of public chargers.
The e-Golf has a large battery, which is notable to the vehicle. This slightly reduces the agility and balance of the conventional Golf chassis, but not to the point where driving it is no longer enjoyable.
Thanks to its direct handling and relaxed ride comfort, the e-Golf is still one of the greatest pure-electric vehicles to drive. At normal highway speeds, the e-Golf also feels relaxed and cheerful.
Although there is just one trim level, the e-pricing of Golf is justified thanks to the equipment levels. A Discover Pro navigation system with gesture control and a 9.3-inch infotainment touchscreen was included in the standard package. There's also adaptive cruise control, LED headlights, and Car-Net App-Connect smartphone connectivity.
The e-Golf experience is strikingly identical to any other model in the line-up, whether you're in the driver's seat or one of the passenger seats. You receive the same dashboard layout and interior trim and the same amount of internal room, and the ability to select many of the same optional features. The underfloor batteries restrict boot capacity slightly, providing adequate space.
The e-Golf is one of the most reassuring and easily accessible ways to get into electric motoring – for those who can afford the purchase price, that is. As one of the safest and most straightforward ways to try out electric driving, the e-Golf offers the usual Volkswagen build quality as well as a full suite of built-in safety features. – for those who can afford the purchase price, that is. Although the electric Golf has a more conservative feel than its BMW i3 counterpart, it makes a lot of sense for families with a daily school run and city-based office users. Continue reading our in-depth evaluation of the Volkswagen e-Golf for a more extensive look.
Range, battery, and charge for the Volkswagen e-Golf (2014-2019).
While even the entry-level Volkswagen ID.3 can travel over 215 miles on a single charge, the e-144-mile Golf's range is more than adequate for shorter commutes and out-of-town trips with some forethought. While the e-range of Golf isn't quite as long as Volkswagen's latest electric hatchback, it's comparable to the MINI Electric (140-145 miles), Honda e (131-137 miles), and BMW i3 (175-189 miles).
Volkswagen's e-Golf model line
While the e-advertised Golf's maximum range is 144 miles, in our experience, a range of 130 miles is a fair estimate for regular driving, depending on your driving style, traffic conditions, and weather.
While this may be sufficient if you use your car for commuting and short excursions around town, it remains a shortcoming for the e-Golf, as rivals such as the Nissan Leaf, Hyundai Kona Electric, and Kia e-Niro all offer significantly longer ranges.
When the battery warning light turns on, you'll need to figure in a 45-minute stop at a rapid charger if you need to use your e-Golf for longer excursions. Fortunately, 50kW rapid chargers are becoming more common in the UK.
When ordering your e-Golf, don't forget to ask about the optional heat pump, especially if you plan on making longer trips. It was a pricey option when the car was new. Still, it saves a significant amount of battery charge in cold weather by recycling waste heat energy from the drivetrain and ambient air, giving the car a meaningful amount of extra range.
Time to charge
The e-Golf comes with a normal three-pin plug charging cable with a smart charging device inline for residential connections. Volkswagen also includes a Type 2 charging cable for use with public charging stations, as well as a professionally installed wall box charger if you already have one.
For residential wall box installations, the company partners with Pod Point. The e-Golf employs the CCS rapid charging method, quickly becoming the industry standard and providing access to the most rapid public chargers.
For CCS public charging, users don't need to purchase a cable. This same cable is already in place at all quick stations, so check if the one you want to use is compatible with CCS.
It will take 17 hours to fully charge the e-Golf battery from empty using a standard household outlet. With a 3.6kW wall box, that time lowers to just under 11 hours, and with a 7.4kW wall box, you'll be fully charged in less than six hours. A 10% to 80% charge will take just over 30 minutes if you have access to a 50kW fast charger.
Volkswagen e-Golf operating expenses (2014-2019)
You can have a Nissan Leaf or a smaller Renault ZOE for a few thousand pounds cheaper, but none has the Golf's logo appeal or the build quality that Volkswagen is known for. You can get a Toyota Prius Plug-In or a BMW i3 for a few thousand more for the same money. As a result, the e-Golf appears to be a good deal, as it ranks among the best in terms of use and attractiveness.
It's time to reap the benefits now that you've taken the plunge. With average overnight electricity rates of less than 15p per kWh, even a full charge should cost less than five pounds – and if you've just driven 30 miles, you'll spend even less. It's not quite penny-pinching driving, but it's close.
Volkswagen e-Golf Insurance Group is a Volkswagen e-Golf insurance group.
While the e-Golf feels speedy off the line, it lacks the power of the Golf GTD, which is similarly priced. The e-Golf is assigned to insurance group 20, while the GTD is assigned to group 27. The BMW i3 is classified as a group 21 vehicle.
Warranty
The majority of the e-Golf is covered by Volkswagen's standard three-year/60,000-mile guarantee, but the battery is protected for an additional eight years.
Servicing
Internal-combustion engines have more moving parts than electric motors and require more frequent maintenance. The e-Golf, according to Volkswagen, requires its first service after two years or 20,000 miles, and then once a year after that. For the first two years, a service package costs £297.
Taxes on the road
All-electric cars are currently exempt from paying road taxes, therefore the e-Golf benefits.
Electric motor, drive, and performance of the Volkswagen e-Golf (2014-2019).
Volkswagen has stiffened the springs on the e-Golf to cope with a fairly substantial battery pack hidden beneath the cargo floor. It's considerably less agile than non-electric models, and it's also a little less comfortable. The e-ride, Golf's handling, and performance, though, make it a joy to drive.
0-62mph and acceleration of the Volkswagen e-Golf electric motor
A 134bhp electric motor powers the front wheels through a single-speed 'direct drive' transmission in the most recent version of the e-Golf. The car's rapid response, typical of electric motors, results in a car that feels highly lively from a standstill, clocking in at 9.6 seconds for the benchmark 0-62mph sprint.
The e-Golf accelerates faster than the Golf GTI hot hatchback up to roughly 35 mph, so you won't be disappointed with its responsiveness when slipping out at busy intersections, for example.
The e-performance Golf is less dynamic outside of town, especially at highway speeds, yet it never feels out of place. You may choose between three driving modes (Normal, Eco, and Eco Plus), with the available power decreasing at each step to help you get the most range out of your vehicle.
When it comes to engine and road noise, even diesel Golf models are incredibly refined, so it's no surprise that the electric version is as quiet as a whisper, even when accelerating.
The driving experience is so 'natural' that the quiet progress is one of the few indicators you're driving an electric vehicle. On the other hand, regenerative braking harvests extra charge for the battery when you slow down.
It means you can slow down just by removing your foot off the accelerator, and you won't need to use the brake pedal in many scenarios — a feature that takes some getting used to.
Handling
The batteries in an e-boot Golf weigh 318kg, which is a lot of extra weight to contend with while driving. When you try to throw the e-Golf around in corners, you can feel the weight in the back, and while the tyres are grippy enough, the chassis doesn't respond properly.
The car lurches around turns instead of flowing with them, and there's more body lean than you'd like. If you let up on the throttle, the e-Golf handles the same reassuring skill as the rest of the Golf lineup.
When combined with the quiet interior, this should provide a very refined mode of transportation. Still, the requirement for firmer springs to handle the increased weight has harmed the Golf's generally excellent ride quality. The e-Golf is a little twitchy, especially on potholed city streets in the UK, which is a letdown.
Volkswagen e-Golf interior and comfort (2014-2019)
While the ride quality isn't as good as the rest of the Golf lineup, there are no compromises regarding the interior fit, polish, and equipment. The e-Golf is identical to any other high-end Golf model to all appearances.
Dashboard of a Volkswagen e-Golf
Because the e-dashboard Golf's and control layout are nearly identical to those of other high-end Golf models, you can opt for the superb Active Information Display screen over traditional analogue gauges.
It's much more beneficial with the e-Golf since you can tune it to indicate battery range and other valuable information to help you drive more efficiently. The dashboard features a large 9.2-inch touchscreen for navigation and infotainment, as well as an automatic-style drive controller that appears familiar.
Accessories, choices, and equipment
There is only one e-Golf model, and there are no optional trim levels to make your decision more difficult. Fortunately, the car has all of the features of a top-of-the-line Golf and thus feels luxuriously outfitted.
Aero-styled alloy wheels, body-coloured bumpers, door handles, and mirrors, as well as LED lights all around, are among the exterior elements. Volkswagen's Discover Pro DVD navigation and radio system with gesture control and Car-Net App-Connect are all available on the inside (which combines the functionality of Apple CarPlay, Android Auto and MirrorLink for suitable smartphones).
Unfortunately, these only work with a USB cable unless you pay extra for wireless technology. There are also parking sensors, dual-zone climate control, height-adjustable front seats, power mirrors with kerb view, and Adaptive Cruise Control with autonomous emergency braking.
The Active Info Display instrument pack and the Lane Assist Plus package, including traffic-jam assistance, rear cross-traffic alert, and traffic sign display, are also worthwhile options.
Infotainment, applications, and navigation
The standard Discover Pro infotainment system is jam-packed with capabilities and employs simple navigation menus, while the gesture control feature is gimmicky and ineffective. It's also a bummer that wireless smartphone connectivity costs more than £400.
Volkswagen e-Golf (2014-2019) boot space and practicality
The Golf is a class leader in interior space, and the electrified version requires little compromise. Passenger space is unaltered, although the electric version's boot is slightly smaller than normal, and the car cannot tow a caravan.
Interior space, storage, and comfort in the Volkswagen e-Golf
The spacious inside of the standard Golf is a strong selling point, and the e-Golf is no exception. The change to electric power does not affect interior space because the electric motor replaces the engine under the hood, and the batteries are stored beneath the boot.
It's spacious for front- and rear-seat passengers, with plenty of headroom and legroom all around, but three adults will be cramped in the back seat due to its size. A big central transmission tunnel squeezes all of the foot space and makes living difficult for the middle passenger.
The Golf's interior is also functional in other ways, with excellent door bins and a large glovebox providing enough space to store other items and drinks.
Space for the boot
While the conventional Golf boot has a capacity of 380 litres, the e-Golf only has 341 litres. Because the batteries are located beneath the boot floor, you won't receive the normal model's double floor, which means there won't be a well for an optional space-saving spare wheel.
On the other hand, the load space is easily accessible thanks to a wide-opening tailgate, and lowering the split-folding rear seats is simple if you need to load large objects. The total amount of space accessible increases to 1,231 litres when you do that.
The BMW i3's trunk space is 260 litres, rising to 1,100 litres when the seats are folded, while the Nissan Leaf's boot space is a lot more remarkable 435 litres.
Reliability and safety of the Volkswagen e-Golf (2014-2019)
According to the Driver Power customer satisfaction survey, only a few brands build more dependable cars than Volkswagen. Mechanically, the e-Golf is simpler than petrol or diesel automobiles, and the onboard technology has been thoroughly tested.
Volkswagen e-Golf problems and reliability
In the 2018 Driver Power Survey, the previous-generation Golf was placed 18th overall out of 75 cars and 15th for reliability. This is a solid performance, and the Golf has always performed well in this poll.
As a result, we expect the e-Golf to be relatively trouble-free, especially considering how much simpler the electric drivetrain is than an internal combustion engine and gearbox. The Golf's obvious superb build quality gives you extra peace of mind, and there's also a well-established dealer network in case you have any issues.
Safety
The normal Golf range is among the safest in its class, and there's no reason to believe you or your family will be any worse off in the electric version if something goes wrong. Euro NCAP, an independent crash-testing organisation, gave this version of Golf five out of five stars, with a commendably high score of 94 per cent for adult occupant safety. However, as that occurred in 2012 and the rating has already expired, it cannot be directly compared to ratings for more recent models.
Seven airbags are included in the standard safety package, and the active cruise control system's required stability control and brake aid. Lane-keeping assistance, blind-spot monitoring, rear cross-traffic alert, and traffic-sign recognition are all available options, albeit at an additional cost.
People Also Ask:
How long before batteries replacement in VW e golf electric car?
VW Golf batteries typically last 3-5 years; however, this varies depending on weather conditions, battery type, driving patterns, and other factors.
How far can the Volkswagen e golf (plug-in electric car) travel on one charge?
Officially, the Volkswagen e-Golf can travel 144 miles between charges.
Can you charge e-Golf at home?
With a Type 2 connector, you can charge your Volkswagen e-Golf at home, work, or a public
charging station
. A CCS port is also included for quick charging.
Recommended Articles: