GE Electric Vehicle Charging Station
Topic: GE Electric Vehicle Charging Station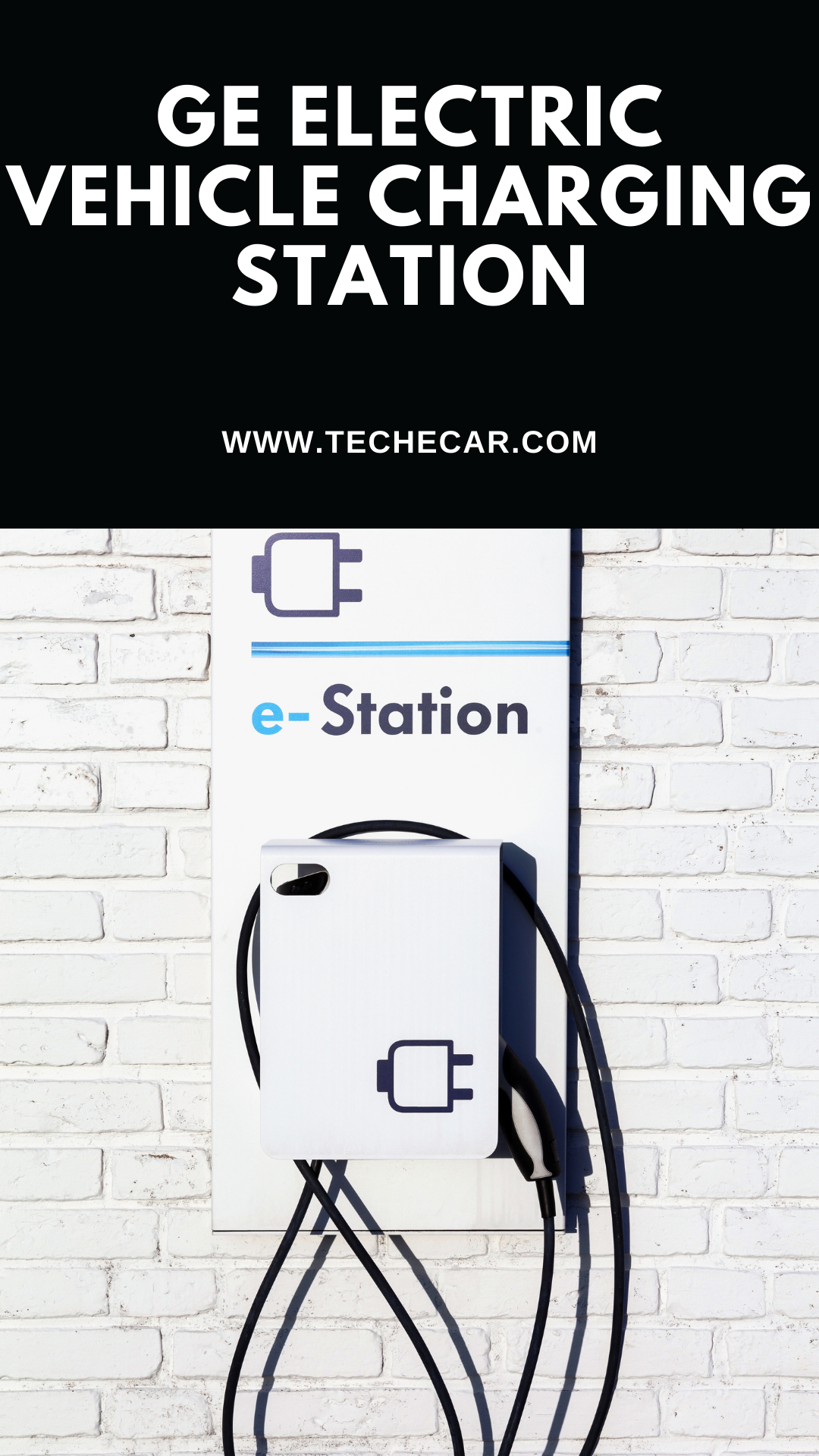 GE's Revolutionary Electric Vehicle Solution, All of these features, are combined into an integrated charging system that is easy to use and safe and reliable.
With the help of Hertz
GE Energy's Industrial Solutions business offers EV users a safe and simple system.
Specifications of the WattStation Power Bank Elegant, Contemporary Style with a Smart Retractable Cord
TRANSIT —- 24 APRIL 2012 —
DETROIT At the SAE 2012 World Congress in Detroit, Mich., the Industrial Solutions division of GE Energy (NYSE: GE) introduced its new ecomagination-approved WattStation and WattStation Connect.
In addition to allowing WattStation owners to control and manage their charging stations from a distance, the solution also gives them the ability to set custom pricing for EV charging, provide access control at their facilities, generate useful reports, and engage with customers in new ways.
The new WattStation pedestal EV charger from GE is simple to use, adaptable and comes with a retractable cord.
The WattStation and WattStation Connect are two examples of how GE Energy is bridging the gap between people and ideas to build cutting-edge products. An easy-to-use, flexible, dependable, and secure solution is now available for EV users to gather information and process payments.
Suppose you are a retailer trying to attract new customers, an office building manager interested in learning more about electricity usage patterns, or a fleet manager looking for better statistics on cost allocation.
In that case, the WattStation Connect software platform can fulfil all of your EV demands. WattStation Connect is an easy-to-use tool for managing, monitoring, and maintaining an electric vehicle charging network.
When developing the WattStation Connect software, GE Energy's Industrial Solutions company worked closely with Hertz since they are at the forefront of electric car deployment, said Michael Mahan, general product manager, EV infrastructure.
Their global EV solutions in the US, Europe and China necessitate our network of smart, interconnected charging stations.
Data on WattStations' deployment and accessibility in the United States and Canada will be shared via data acquisition agreements between Industrial Solutions and important navigation firms.
Drivers of electric vehicles may now see and locate the WattStations of GE, get driving instructions to the EV charging stations, look up price information, and check to see if a charging unit is now accessible.
The GE WattStation Connect data will be accessible via the Internet, a mobile app/device, and in-vehicle navigation systems in the future.
When charging costs are due, drivers can use the WattStation Connect app to securely pay for them using an online payment service of their choice. In the following weeks, the app will be accessible for download.
The QR barcode on the WattStation charger may be scanned using a mobile app. An individual charger's QR code will tell you where it is located and how much it costs to use.
As part of the electric vehicle (EV) ecosystem, WattStation and WattStation Connect work with smart electronic commerce and monitoring systems, making it energy efficient and giving customers an effortless experience.
You may put the award-winning WattStation anywhere in your business, public, or retail establishment. Retail establishments, hotels, office buildings, institutions like hospitals, public and private parking decks and street parking will all be able to use this product.
The following are a few advantages:
Smart grid technology is used to regulate the influence of electric vehicles on the local and regional power networks by using the GE WattStation pedestal, designed by renowned industrial designer Yves Behar and manufactured by General Electric.
Indicator lights on the streamlined interface let you know when the charger is ready to be used, whether an EV is being charged, or if something is wrong.
Self-cleaning cord management allows the WattStation to be used in a wide range of situations without harming the product's lifespan. When the charger is not in use, the cord can be kept neatly tucked away inside its compartment. When the charger is unplugged from a car, the retractable cord prevents harm to the charger.
There is an upgradeable WattStation that may grow with the needs of its users. An easy-to-upgrade modular design means that EV charging stations can grow without purchasing new equipment.
Owners of WattStations can connect to the WattStation Connect network in three different ways: via cellular 3G, Wi-Fi, or Ethernet. Different packages (fleet, corporate, and commercial) and personalised payment options are available with the WattStation Connect software.
When using GE's WattStation Connect smartphone app, electric vehicle users can find nearby charging stations, discover which ones are open, pay for charging, and monitor the charge's progress all at the same time.
Apple's iTunes Store and Google's Android Market will provide the mobile app. Secure access to the charging station is provided using RFID technology.
To get the help they need to make their EV charging projects a reality, GE EV Certified Installers can tap into the company's network of service providers.
GE's WattStation meets all UL and fire safety criteria with ground fault protection and NEMA 3R indoor/outdoor classification.
When it comes to supporting electric vehicle deployment and transferring electricity from the grid to the road, Mahan says, "GE offers a broad spectrum of electrical distribution technologies that help our clients function in a smarter, more networked world."
"You and your neighbourhood can choose from several EV charging alternatives with our help. Whatever your needs may be, GE can help you find the best solution for your situation."
A product's ability to significantly and measurably improve the environmental and operational performance of the customer is reviewed to receive ecomagination approval.
Consulting business Green Order assists in verifying the tough, multi-tiered qualifying procedure to assure the correctness and comprehensive documentation of technology performance.
Ecomagination is a topic of discussion.
GE's commercial strategy is ecomagination, which aims to assist clients in addressing environmental and operational issues. As GE sees it, tackling environmental issues is an excellent business for the company around the globe.
Ecomagination is a promise by the corporation to keep improving its operations and investing in research & development that will lead to new and better ecomagination goods.
Ecomagination is GE's strategy for driving a global energy transformation by focusing on innovation and R&D investment to speed developing and implementing renewable energy technologies.
GE's Role in the World
They work on things that matter at General Electric (GE) (NYSE: GE). The best people and the best technology take on the most difficult problems. Solutions in energy, health and wellness, transportation, and finance are required.
Their mission is creating, supplying, transferring, and curing the world's ills. I'm not just making this up. Doing. GE is a successful company.
GE Energy connects people and ideas worldwide to develop cutting-edge technology for a cleaner, more productive future.
Their diversified offering of products and services, as well as our extensive industry knowledge and more than 100,000 people spread across more than 100 countries, help our customers solve their problems wherever they are.
They provide technologies to the energy sector, including natural gas, oil, coal, nuclear power, wind, solar, biogas, and water treatment. They also provide energy management and grid modernisation services as part of our offerings.
Mining, metals, marine, petrochemical, food and beverage, and unconventional fuels are just a few of the many sectors they service with our integrated solutions.
Customised Apps (Apps) for the GE WattStation* can be developed and launched through the Cloud by any programmer anywhere.
PlugShare is the first app that allows drivers to make payments using various major credit cards at the charger.
When making a reservation, guests will be able to reserve a spot at an EV charging station through a partnership between Marriott and EV Connect.
GE lowers annual software usage fees significantly.
APRIL 8, 2014— PLAINVILLE, Conn.–
It was reported today that GE's Industrial Solutions company (NYSE: GE) is deploying an open access standard to its electric vehicle supply equipment (EVSE) Connect software platform to provide drivers with simple interoperability and increased unit capabilities for owners.
GE's WattStation EVSE can now be customised by programmers worldwide and launched as cloud-based apps.
Through an open application programming interface (API) on the Connect network, GE WattStations may be easily integrated with custom functionality from a wide range of programmers and builders worldwide, all without paying any fees or royalties.
Seth Cutler, GE's lead product manager for EV infrastructure and software, posed the question, "How handy would it be if vending machines required unique Coke or Pepsi coins depending on the machine?"
When it comes to the EVSE, "we at GE believe it should be just like using a vending machine." Cutler continued, "Equipment owners will have more options, and EV drivers will have greater mobility if EV charger hardware is interoperable.
Paying drivers and station owners is a better fit for payment providers like PayPal or standard credit cards than hardware manufacturers."
Contracts for the first stage of programming
Car Charging Group, Inc. (OTCQB: CCGI), which owns the Blink Network and electric vehicle chargers, and Recargo Inc., which makes the PlugShare app, has just signed agreements to build apps that will allow for greater payment flexibility at GE WattStations in North American cities.
The new payment method "Pay With PlugShare" is the first to be integrated with the WattStation Connect platform by Recargo's crowdsourced public charging station app.
Drivers can now find a GE WattStation, examine current price and availability, and pay securely using Visa, MasterCard, Discover, or American Express using PlugShare, an app accessible on iOS and Android. More than 60 per cent of all-electric vehicle owners utilise the widely-used EV charging location app, which can be easily integrated with GE's open API for a faster and easier charging experience.
We are pleased that PlugShare is the first application to interface with GE's Connect platform because GE and Recargo both support innovation through open software platforms," said Brian Kariger, chief executive officer of Recargo Inc.
At the same time, GE and CarCharging are collaborating to make the Blink and WattStation EV chargers from CarCharging and GE interoperable. Drivers at WattStations will soon be able to pay through CarCharging's Blink Network.
Both GE and CarCharging are integrating their systems so that drivers may use their mobile applications and radio-frequency identification (RFID) cards from both firms simultaneously.
In the future, drivers will be able to activate and deactivate charging sessions for both Blink and WattStation EV chargers using either the company's mobile application or RFID card, respectively.
With the debut of a new solution that gives EV owners easier access to the WattStations and the Blink Network, Michael D. Farkas, chief executive officer of CarCharging, said, "GE and CarCharging are committed" to breaking down barriers between charging networks for electric vehicles.
The Development of Extra Functionality
Using the open API, these partnerships are just the beginning of a revolution in the way people pay.
Some Marriott hotels will allow customers to reserve GE WattStation charging stations when reserving a room reservation, providing them with the comfort of mind that an available charging station will be waiting for them when they arrive at their hotel.
Rates and Features of Software
Electric vehicle charging station (EVSE) operators will soon have an easier-to-use software and fee structure to work with. Wi-Fi and Ethernet-based equipment will no longer require an annual software usage fee.
Cellular-based units will have a low flat payment to cover third-party data-provider fees in the future, making it simple to choose the right device.
Thanks to new features in the open API Connect software platform, GE WattStations drivers and owners now have access to a more intuitive and responsive software platform.
For networked EVSE owners, GE is dedicated to reducing yearly EV manufacturer-based charges by as much as a third per charger, starting with a basic rate plan that eliminates or reduces these charges completely.
GE's Electric Vehicle Charging Network Has Been Transferred to ChargePoint.
By. Daily Mail Reporter. Electric vehicle charging network leader ChargePoint, Inc. has bought GE's EV charging network, bringing its total to over 1,800 commercial charging stations and nearly 8,000 residential charging stations.
Drivers and consumers can expect minimal disruption from the switch to ChargePoint since it will preserve all of GE's existing software and commercial charging stations.
ChargePoint will provide GE consumers with access to one of the most extensive EV charging networks in the industry, drawing on nearly a decade of experience in the field.
Charging stations and their owners can benefit from smart features like access control, pricing options, and software solutions like energy management and scheduled charging through the use of ChargePoint.
Unlike other EV charging companies, ChargePoint is the only one to design, develop, and manufacture its EV charging hardware and software solutions.
Charging stations from other manufacturers can be connected to ChargePoint's industry-leading network using the OnRamp programme, which was developed expressly for this purpose.
The ChargePoint Support team has agreed to do so to assist GE users. Users of the GE network can use the ChargePoint smartphone app to find available stations, monitor consumption, and more.
When it comes to encouraging the adoption of electric vehicles, "a reliable and consistent charging experience is vital," according to Pasquale Romano, CEO and President of ChargePoint, Inc.
With the acquisition of GE's transportation network, we have worked closely with the GE team to guarantee that our clients and drivers will have a smooth transition." Global expansion means we are best positioned to welcome former GE customers and drivers into the ChargePoint family.
ChargePoint has a decade of experience, an extensive portfolio, and a proven track record in the market, so we are convinced that they are the greatest choice for our EV clients," said Bryan Groulx, GE's General Manager of EV operations.
"We're dedicated to working together to make a move as seamless as possible," said the company.
The agreement covers both DuraStations and WattStations for both home and business use. All of GE's warranty obligations will be met as long as ChargePoint and GE maintain the network.
There is just one firm, ChargePoint, that sells a complete line of EV charging solutions for use at home, at work, in the city, and on a trip. Future electric transportation will be accessible to anybody, anywhere, thanks to a mix of household chargers and commercial charging systems that cater to a wide range of industries.
EV drivers can charge at home, at work, in the city, and on the road with ChargePoint's world-leading EV charging network, which has charging solutions for every type of EV driver.
When it comes to electric vehicle charging, ChargePoint is the only firm on the market that provides hardware and software solutions for every use case, with over 35,900 independently owned charging stations and over 7,000 customers (companies, cities, agencies and service providers).
Leading EV hardware manufacturers and other partners use the ChargePoint network to make charging station information available in mobile apps, online and in popular EV navigation systems.
More than 25 million charging sessions have been performed, saving 24 million gallons of fuel and travelling more than 603 million miles without a drop of gasoline.
People Also Ask:
Does GE make EV charging stations?
More than 10,000 EV charging stations have been purchased by ChargePoint from GE, with 1,800 business locations and 8,000 residential ones. ChargePoint, the largest electric vehicle charging network in the United States, has stated that it will take over the management of the stations without any problems.
Is General Electric involved in electric vehicles?
GE has made a substantial contribution to selling electric vehicles and plans to buy even more in the future. The company has committed to purchasing 25,000 electric vehicles, 12,000 of which will be Chevrolet Volts manufactured in the United States. There have been roughly one in thirteen Volts sold since the car's inception, and GE has purchased 1,000 of them.
I'm a station owner, what do I need to do?
You don't have to do anything. Electric vehicles will continue to be charged at your stations in the same manner as before.
Will my GE warranty still be covered?
GE will still support all warranties currently in place.
How will drivers charge at my stations?
Your stations will continue to be available for charging as usual for drivers. If this changes, we'll notify you.
Who do I call for support?
Dial the same toll-free number (1-855-443-3873) for all your GE technical support requirements.
What will it cost to keep my station(s)?
Maintaining your GE station is free of charge (s). Call 1-408-370-3802 for more information about ChargePoint solutions.
Why ChargePoint?
As the world's largest EV charging network, ChargePoint has solutions for every charging need a driver may encounter while on the road.
Recommended Articles:
Stealth Night Hawk Electric Vehicle
New Orleans Roadside Assistance