How Fast Can An Electric Car Go?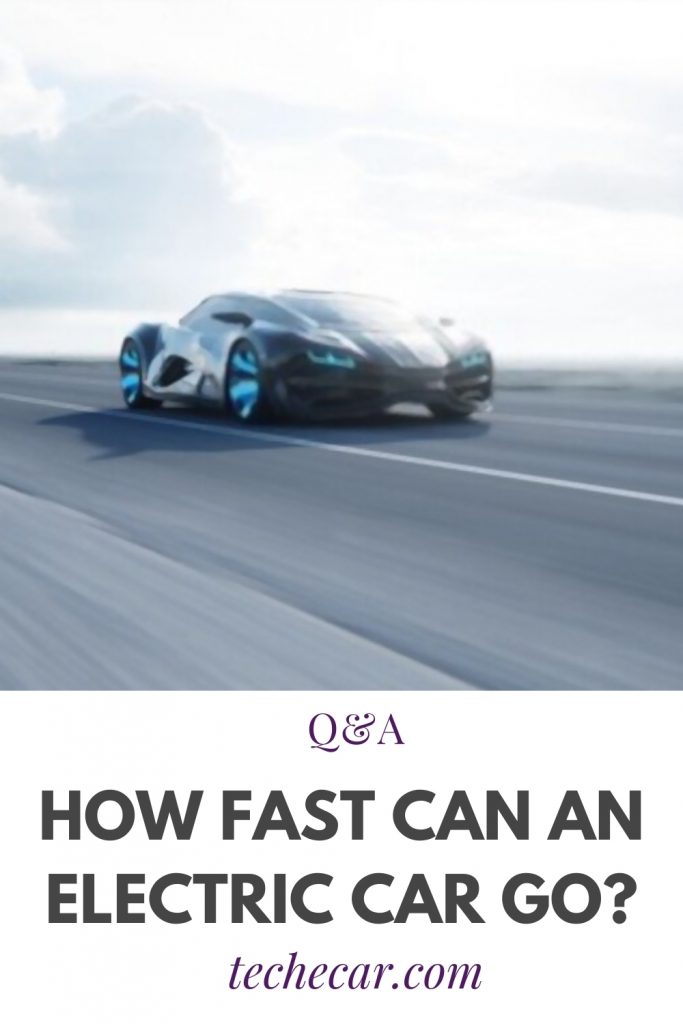 Topic: How Fast Can An Electric Car Go?
One of the big questions asked by most users who are hesitant when purchasing a sustainable vehicle is the lack of information that exists around the maximum speed that electric cars can reach .
And, although electric vehicles are slowly making their way into our society and it is increasingly common to see them on the roads, the truth is that there is still great ignorance about everything that this technology entails.
At what maximum speed can electric cars circulate?
Electric cars can now widely reach and exceed speeds in excess of 100 kilometers per hour, something that dispels the false belief that electric vehicles are slow.
Despite the fact that zero-emission vehicles are praised for polluting little, their great acceleration also stands out. In fact, the electric motor delivers its maximum power as soon as you step on the pedal.
For example, the Hyundai Kona EV with a 64 kWh battery has an output of 204 hp , allowing a top speed of up to 167 km / h and acceleration from 0 to 100 km / h in 7.6 seconds. Figures that speak for themselves.
How do the speeds work in electric cars?
It is striking that many of the people who get into an electric car are surprised to notice the absence of the famous "gear lever". This is due to the absence of gears in the frame of the electric motor .
This does not prevent that the maximum speed of electric cars is limited by the simple fact of using electricity as energy for their operation.
Moreover, if the speed of the revolutions of a combustion engine is compared with an electric motor, it can be seen that they rotate faster, being able to normally reach 12,000 rpm , against the 6000 rpm of a common passenger car.
This is because the speed ranges of a combustion car are narrower, something that contrasts with the speed that we demand of vehicles to circulate.
For this reason, the gear system of a combustion engine is an engineering framework that is based on the gradual increase in revolutions. However, the system in an electric motor is much simpler since the energy control is simpler.
Also check out: How To Fix Electric Car Window?
Why do they only have one march?
The reason is what we discussed earlier, the control of electrical energy is simpler since it does not depend on a mechanical framework that requires a succession of actions both to increase speed and to increase it.
Being composed of electromagnetic principles, the inhibition or enhancement of these is easily controllable, something that allows electric cars to reach maximum speed without the need to depend on gears to control revolutions.
However, at Hyundai Canarias, we recommend that when you go to purchase your next electric vehicle, having made the decision to be part of mobility, you are advised by technicians and experts in the field.
What is the fastest Electric RC Car?
Along with advancing electrically powered cars for urban use, automakers began to work on this type of vehicle for competition. Even the FIA itself agreed with a group of investors in 2012 to create Formula E, a category of single-race cars with electric motors, which will contest its first championship next year. It will only be run on street circuits, and between its cities will be Buenos Aires.
Indeed, among the International Automobile Federation partners for the nascent category is Lord Drayson, the director of Drayson Racing Technologies. This research and development company based in Oxford, England, set the new speed record for electric vehicles up to 1,000 kilos. It exactly reached the peak of 328.6 km / h. This event occurred at RAF Elvington in Yorkshire, where during World War II, it operated as an airbase, then used as an airport, and today it is used as a place for exhibitions.
The brand was established with the Drayson B12 69 / EV, a prototype built on a Lola chassis and that has the LMP1 specifications, the primary Le Mans division, with a power of 850 horses; the batteries are wirelessly charged like the latest cell phones (using Qualcomm's Halo technology) and the tires are from Michelin.
Recommended article: Why Buy An Electric Car?
"I am delighted that the record was broken and that it can be shown that this type of car can be fast and reliable.
Who was in charge of highlighting and stimulating the adoption of this type of car?
As for the record, there is a dispute regarding the previous one. Some claim that it belonged to Battery Box General Electric who reached 281 km / h in 1974. And others, that the highest mark so far was 297.72 km / h acquired by GM in March 1994 in Fort Stockton.
The concrete thing is that either of those two Drayson Racing surpassed them comfortably, and the FIA recognized it as the new brand to beat in this type of vehicle. Electrics can also be fast and sporty.
How Fast Can An Electric Car Go – Video
Recommended Article:
What is the fastest electric car?
Why should i buy an electric car?
The New Tesla Model 3 Increases Its Autonomy to 614 km