Electric Van That Could Use Solar Panels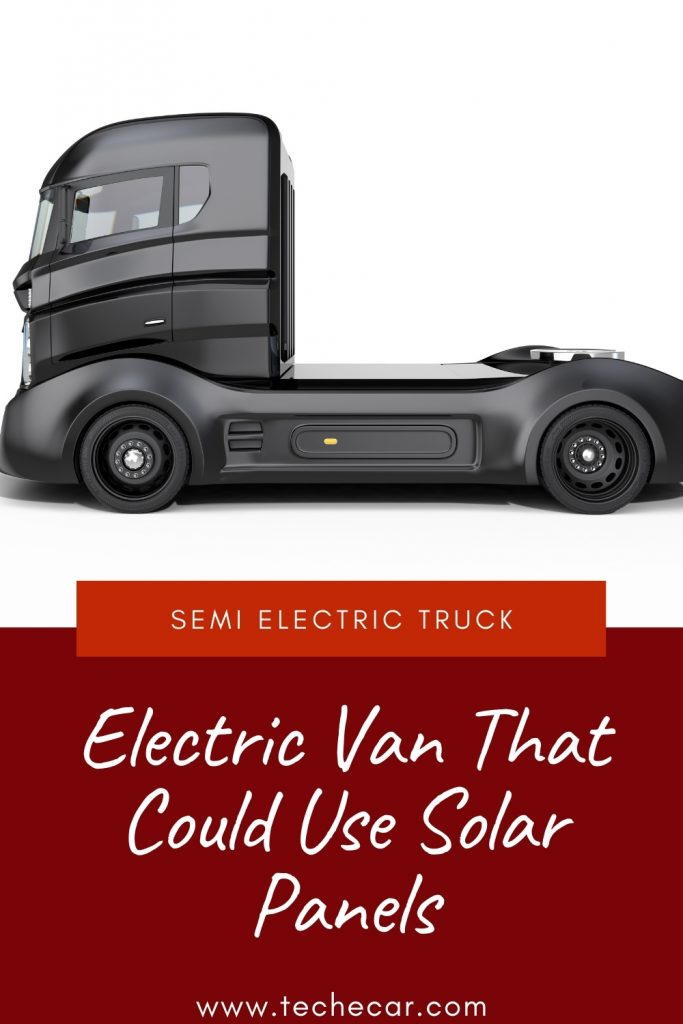 Topic: Electric Van That Could Use Solar Panels
Tesla opens the door to an electric van that could use solar panels to extend its autonomy.
Beyond the semi-electric truck, Tesla has made no progress in the commercial vehicle segment. But the Palo Alto firm might also consider launching an electric pickup, or at least that's what Elon Musk pointed out.
The CEO of Tesla even dared to flirt with certain possibilities, such as possible van equips with solar panels.
The truth is that electric vans are already a reality in the market: those of the PSA group (today Stellantis) or those of Toyota share a platform with those of the French conglomerate. But they are not the only ones: Mercedes-Benz has long offered electric variants of its vans (eSprinter and eVito) or Rivian, which has entered this segment to supply a fleet of Amazon concerts.
"I think Tesla is going to build an electric truck at some point," Musk said during Tesla's fourth-quarter 2020 financial results presentation.
But it is not that the manager included this ad in the exhibition of him as has happened with other models. RBC Capital Markets analyst Joseph Spak asked Musk if Tesla was going to ship an electric truck, which was Petroria's response.
This fuels a possibility that has already started in 2018: Musk responded on Twitter to a follower, assuring it would be interesting to work with Daimler to make an electric Sprinter a reality. But the eSprinter was already born without Tesla participating in its development or contributing anything to its mechanics.
A few weeks after this declaration of intent, Musk returned to the fray with this future zero-emission pickup. Interviewed by comedian Joe Rogan on his podcast The Joe Rogan Experience, he highlighted that this industrial " made in " Tesla could focus his design on the inclusion of solar panels.
"A van, with a large flat area (the roof), is really where solar energy could start to make a little more sense because you have a large area," he explained in the 'interview.
He also argued that it would make much more sense in an industrial than in a car since "if you triple the surface, perhaps you can have enough charge to travel about 50 km per day". Figures that indicate that this technology would provide greater autonomy to the batteries.
While Musk has long emphasized that solar panels are not worth it in a car, Tesla valued the possibility of the Tesla Model 3, but dismissed it; They could fit in larger vehicles. For example, he also pointed out that the Cybertruck truck could include photovoltaic cells to extend its range.
Tesla already offers solar panel solutions for installations, so it already has them, although not suitable for a vehicle yet.
However, despite relaunching the idea of ​​an electric van, the South African said in January that before introducing new models to his family, Tesla would have to improve on battery development because "prototypes are easy, but mass production. scale., No ". In short, and as usual, it must be profitable.
Either way, Tesla hasn't officially confirmed that a California firm's pickup is a reality. Time will tell if this was just another show from Musk or not.
Frequently asked questions:
Will Cybertruck have solar panels?
Tesla Cybertruck will be Tesla's first solar-powered vehicle. After the launch of the Cybertruck, CEO Elon Musk surprised many when he said that Tesla's new electric pickup would have a sunroof option that would add 15 miles of range per day.
What appliances can run on solar power?
Solar charger.
Solar cell phone charger.
Solar chimney.
Solar–powered waste compacting bin.
Solar cooker.
Solar dryer.
Solar–powered fan.
Solar furnace.
Is Tesla offering free solar panels?
It's also like having a Tesla ticket printer, especially when people don't read the entire lease. Of course, solar panels are installed for free. But if you find that renewable energy is not for you, you must pay to have your solar panels and equipment removed.
Can you connect a solar panel directly to a motor?
A solar panel can be connected directly to a motor, but it will depend on the current and power of the solar panel to drive the motor. Ideally, you should have a linear controller between the solar panel and the motor, to drive it so that there is always a controlled current supplied to the motor.
Does Tesla use solar power?
Teslas and other cars run on electricity, taking advantage of an electrical power infrastructure that often runs on dirty fuels. Solar energy produces a lot of free electricity from the sun. Elon Musk briefly suggested that sunroofs would be an option for the Tesla Model 3, but then he came back and explained why.
What is the cost of a Tesla truck?
Scheduled for production beginning in 2021, the Tesla Cybertruck promises up to 500 miles of electric range, a maximum towing capacity of 14,000 pounds, and a base price of less than $ 40,000. If Elon and the crew can deliver on their promise, the Cybertruck could be a success.
How much does it cost to charge a Cybertruck?
$ 20.08. Charging a Tesla Cybertruck to 80% will give the vehicle a range of about 400 miles, at a cost of about 5.0c per mile, when charged.
How far can a Tesla Cybertruck go on one charge?
Now entering a new class of strength, speed and versatility, only possible with an all-electric design. The powerful transmission and low center of gravity provide extraordinary traction control and torque, enabling acceleration from 0 to 100 km / h in just 2.9 seconds and up to 500 miles of range.
Does the Cybertruck have a sunroof?
The Cybertruck has a transparent armored glass roof. On any other vehicle, this would be called a panoramic sunroof.
Popular Articles:
Should I Charge My Electric Car Every Night Part 2?
How Much To Lease A Tesla Model 3?