Eaton Electric Vehicle Charging Station
Topic: Eaton Electric Vehicle Charging Station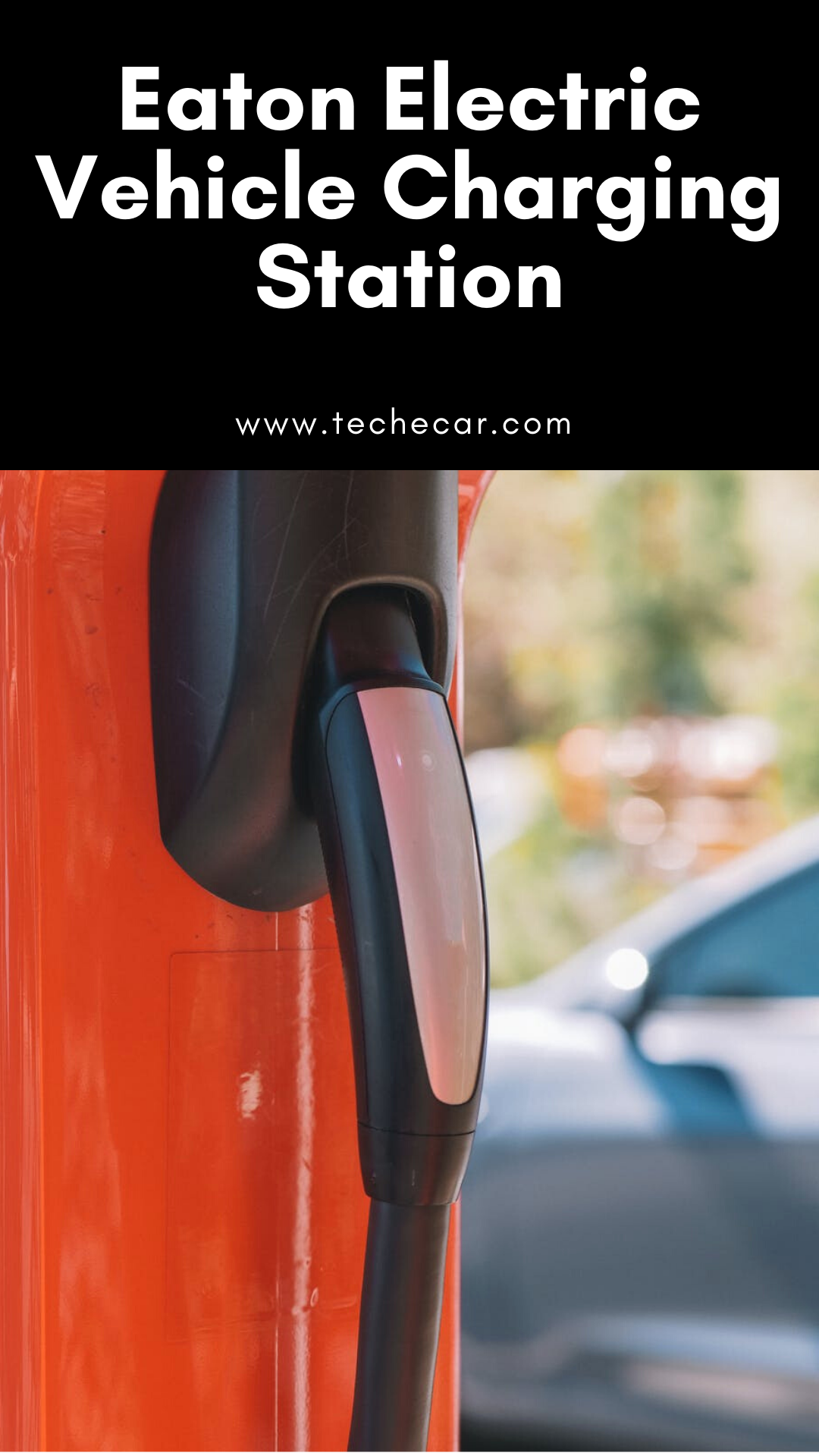 Eaton Electric Vehicle Charging Station
When creating xChargeIn, Eaton paid significant attention to contemporary e-mobility user behaviour. As a result, Eaton's electric vehicle charging station xChargeIn is divided into four series: A, X, M, and S, each with its own set of applications, ranging from simple wall mounting in the private sector to the installation of charging stations on company premises to use in commercial buildings such as public parking lots.
Furthermore, EATON provides a variety of accessories that enhance the efficiency and cost-effectiveness of novel charging solutions, such as intelligent power management.
EATON introduces xChargeIn, a solution that can be modified and scaled based on the starting scenario and so fits all of the requirements of a private or commercial application.
Features:
With a power output of up to 22 kW, it's a slim design.
With a power output of up to 7,4 kW, this is a very cost-effective single-phase option (32 A)
Made to withstand extreme temperatures (10-16 A: -25 to +50 °C / 20-32 A to +40 °C)
Because of the integrated DC leakage detection, no additional RCCB is required (Type A sufficient)
The comfort control kit is offered for the X-, S-, and M-Series for energy monitoring and efficient power use.
Series
A-Series
Simple applications are ideal, such as in house garages.
Charging an electric vehicle with a single-phase is simple with this model.
High-quality charging stations with up to 32 A at a low cost
The built-in 6 mA DC sensor eliminates the need for a specific residual current circuit breaker.
X-Series
Solutions for residential families as well as small businesses
Charging stations with single or three phases, as well as authentication
Without authentication, by key or by RFID is an option.
xComfort Smart Home Controller (SHC) and xChargeIn Peak Control (CPAD-00/219) are optional for charging station control.
It is possible to utilise it as a stand-alone station.
For integration into home automation, digital inputs and outputs (X1 / X2) are available.
S-Series and M-Series
Public parking garages, for example, are designed for professional use.
For fleet control, single-phase or three-phase master (M) / slave (S) charging stations enhance communication and load management.
Integrated load management allows M-series charging stations to control up to 15 slave stations.
M-Series: LAN, WLAN, and GSM 3G communication connections
M-Series: Open Charge Point (OCPP) for charging infrastructure integration
Eaton Electric Vehicle Charging Station
E-mobility in the Future
E-mobility, which refers to any car with batteries and an electric drive, is more than a fad. Since 2008, the European Union has collaborated with industry to encourage e-mobility investments through public-private partnerships.
Furthermore, e-mobility is a key component of "Europe 2020," the EU's energy and climate package, particularly when meeting national emissions reduction targets: e-mobility is thus a key component of the plan for achieving considerable greenhouse gas emission reductions.
At the national level, corresponding incentives and support programmes exist, such as the construction of e-mobility model regions, intended to contribute to a major reduction in the transportation sector's carbon footprint.
Austria, for example, aspires to have a climate-neutral transportation industry by 2050. Norway, Europe's indisputable e-mobility leader, has even indicated that starting in 2025, it will no longer register vehicles with internal combustion engines.
While this strategy may appear ambitious, it appears to be working: By 2017, more than half of all new automobiles sold were either electric or hybrid versions, thanks to significant tax reductions and incentives.
Given the ranges that are already available today, there is no longer any technical reason why this climate-neutral technology should not be deployed.
So, where are we going? ( Eaton's Answer)
There is now a differentiation in e-mobility between hybrid vehicles, which include batteries that can be charged from the grid or an internal combustion engine, and vehicles that are solely powered by electricity.
The other electric range of hybrid vehicles varies between 30 kilometres and just over 60 kilometres, depending on the type and manufacturer. On the other hand, Genuine electric automobiles may already achieve ranges of 80 kilometres to over 600 kilometres.
As a result, given Europe's main driving and commuting patterns – for example, shopping trips, daily commutes to work, picking up the kids from school, etc. – the use of electric vehicles is not only plausible but also totally feasible.
In other words, electric vehicles are only suitable for much longer travels, such as car trips to other nations, because the distances required to push them to their limitations.
But even this is in line with today's mobility habits: depending on the destination, people will frequently use trains, car trains, or (if larger distances are needed) aeroplanes instead of driving. Aside from their range, the construction of appropriate charging infrastructure is critical to the success of electric vehicles.
And here is where Eaton's xChargeIn system comes in, which can be adjusted and expanded to meet the needs of both private and commercial applications.
Intelligent power management
External control of the X, S, and M series charging stations is possible via a single integrated connection X1. Eaton offers a comprehensive bundle of pre-selected comfort components and a corresponding control system for the charging stations via the Smart Home Controller (SHC) app.
A potential-free output controls the X1 contact, which, when activated, causes the charging station to begin the charging process. An energy metre with a capacity of up to 23 kW is also included. Other big loads in the house, like a cooktop, are handled by this equipment.
This enables load control management to be implemented. The "load shifting" and "peak shaving" methods employed for this purpose pause the charging process during periods of excessive power usage and reactivate the system after consumption levels have returned to normal.
When xComfort is used in conjunction with the SHC xChargeIn peak control mechanism, the supply of the most vital devices can be prioritised at any moment.
With xComfort, you can save money on energy.
xComfort's SHC-xChargeIn Peak Control Package
xComfort Smart Home Controller (optional)
xComfort energy sensor (optional)
Eaton is a power management firm with $20.4 billion in revenues in 2017. We offer energy-saving solutions that enable our customers to handle electrical, hydraulic, and mechanical power more effectively, safely, and sustainably.
Eaton is committed to using power management technology and services to improve people's lives and the environment. Eaton employs roughly 96,000 people and sells to clients in over 175 countries.
Eaton's Pow-R-Station Level 2 Charging Station for Electric Vehicles
The Market's Most Robust and Flexible EVSE Offering
The NEMA 3R-rated Level 2 Pow-R-Station electric car charger can be wall-mounted for residential or commercial garage installations or placed as a freestanding pedestal for outdoor use.
It has an aluminium housing that is powder-coated for toughness and long life. It can be used as a stand-alone power plant or networked with other power plants that will be operated and managed by the same company.
Depending on battery capacity, the Level 2 charger will readily recharge a depleted all-electric car battery in three to four hours using an industry-standard J1772E 30A or 70A connector.
Installation
Any competent electrician can install the Level 2 Pow-R-Station electric vehicle charger quickly and easily. The inside pedestal is similar to installing a lighting bollard circuit, and the wall-mount design is similar to that of an electric stove circuit. An electrician can also check whether the branch circuit size is correct according to the NFPA 70 and NEC 625.14 requirements.
Authentication
Eaton can work with a variety of third-party authentication systems to satisfy your application's needs, including but not limited to:
Make use of a credit or debit card authorised for outdoor use.
Readers for RFID and HID cards
Readers of key fobs
Keypads with synchronised codes
Furthermore, the optional inbuilt synchronous-code keypad can be used in connection with today's parking lot management systems to enable payment while restricting access to the chargers.
Credit Card Reader
The ePort EDGE credit/debit card reader provides users with a safe and intelligent solution for their EV charging payment needs. Charging begins after the user selects a specified charge session end time and authorises payment on Eaton's Pow-R-Station series of electric vehicle charging stations.
The charging will continue until the user cancels the session or the predefined session expires. The unit's transactional data will be recorded and securely accessible via the Internet. A 16-character, 2-line LCD, an LED indicator for transaction status, and an END button to complete or abort transactions are all included with the ePort EDGE.
A company that specialized in electric vehicle charging, Green Motion SA, was purchased by Eaton.
Uday Yadav, president and CEO of Eaton's Electrical Sector, said, "The global energy transformation is gathering steam, and Eaton is well-positioned to contribute to the society while also benefiting from this critical trend."
"One of the areas where we anticipate to see tremendous expansion over the coming decade is the electric vehicle charging infrastructure." Eaton's existing energy storage and power distribution capabilities will benefit from Green Motion's proven charger designs and smart power and billing management software."
Eaton's focus is to enhance someone's life and the environment via power management technology and services. We offer long-term solutions that enable our customers to manage electrical, hydraulic, and mechanical power more safely, efficiently, and reliably.
Eaton expects $17.9 billion in revenue in 2020, with more than 175 countries clients. We employ roughly 92,000 people. Visit Eaton.com for additional details.
Eaton Receives Green Motion SA, Extending Capabilities for Electric Vehicle Charging
"Energy transformation is rapidly gaining momentum around the world, and Eaton is ideally placed to support society and benefit from this critical trend," said Uday Yadav, president and chief executive, Eaton's Electrical Sector.
"One of the areas where we anticipate to see tremendous expansion over the coming decade is the electric vehicle charging infrastructure." Green Motion's tried-and-true charger designs, as well as its superior power and billing management software, are valuable additions to Eaton's current energy storage and electrical distribution products."
Eaton aims to improve people's lives and the environment by utilising power control technologies and services. We deliver long-term solutions that enable our customers to handle electrical, hydraulic, and mechanical power more effectively — safely, efficiently, and consistently.
Eaton's 2020 revenue was $17.9 billion, and we serve customers in over 175 countries. We employ roughly 92,000 people. Visit Eaton.com for additional details.
Recommended Articles: