2022 Nissan Ariya Review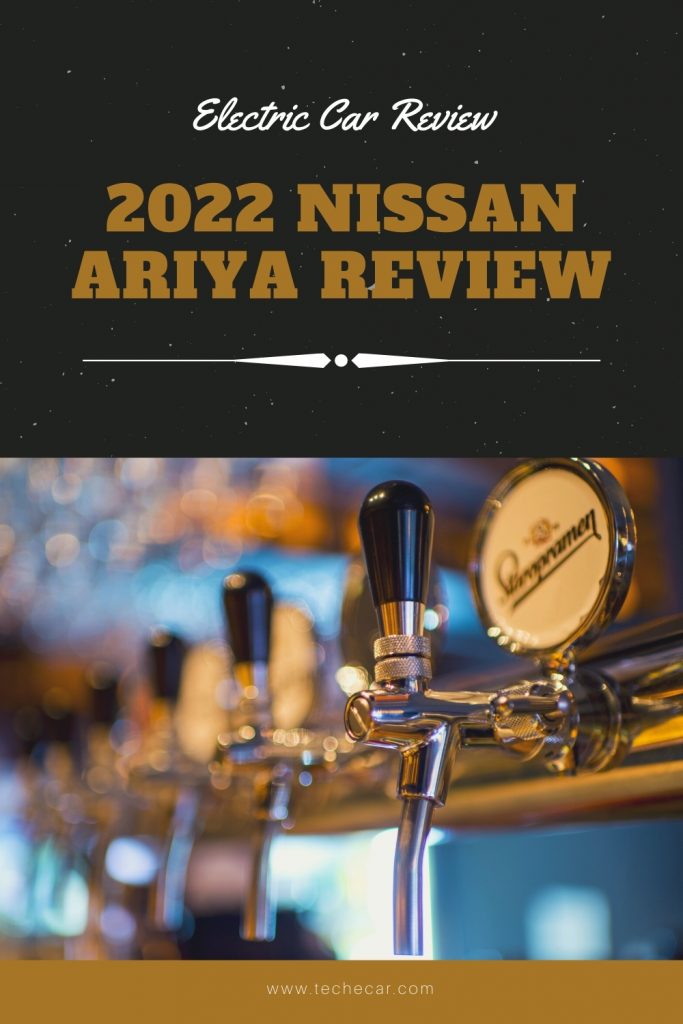 Topic: 2022 Nissan Ariya Review
The new Nissan Ariya electric vehicle is now available. This is Nissan's first-ever electric SUV. It promises a range of up to 310 miles and a 394hp performance version. Continue reading to learn more.
The Nissan Ariya is Nissan's first purpose-built electric vehicle. It is similar in size to Qashqai's SUV and will be an option to the Volkswagen ID4, Skoda ENYAQ, and the upcoming Tesla Model Y.
While some electric cars can be based on existing petrol and diesel-powered models like the BMW iX3 or Mercedes EQA, the Ariya was designed entirely to be an electric vehicle. The front grille does not need to have large intakes or other airflow-disrupting accessories.
The Leaf hatchback is already part of Nissan's EV lineup, but the automaker needs an electric crossover to appeal more to SUV-hungry customers. The 2022 Nissan Ariya is a compact crossover SUV that offers many utilities and a small footprint. Although the automaker has not said much since last summer's Ariya reveal, the Ariya will be available in a few months. Let's examine if Nissan's new SUV can compete with the Ford Mustang Mach-E, Tesla Model Y, and other electric crossovers.

The Nissan Rogue's stunning redesign for 2021 shows that Nissan has made significant improvements in interior design and materials quality over the last few years. The CVT, a continuously variable automatic transmission (or CVT), is the only weakness that multiple Nissans share. This is especially true when it's paired alongside a four-cylinder engine.

The all-electric Ariya is a significant step ahead of its counterparts, as it won't use either the four-cylinder or CVT engines. The Ariya will be quite powerful, having been freed from these heavy burdens. The base model produces 215 to 239 horsepower, depending on the battery pack and 221 lb-ft of torque. While not extraordinary, the output is better than many Nissans, and the Ariya will be able to take advantage of the electric powertrain's instant torque. Nissan claims that the Ariya single-motor will accelerate from 0-60 mph in 7.5 seconds. This is nearly 2 seconds faster than the Rogue.

The all-wheel-drive model, which has an electric motor at each of the axles, is the winner. The motors produce 389 horsepower (335 HP using the standard pack) and 443 lb-ft of torque with a long-range battery. This makes the Ariya the spiciest Nissan SUV ever. The long-range AWD version of the Ariya can reach 62 mph in 5.1 seconds. This would be faster than many Mustang Mach-E versions. However, the Model Y may beat Ariya in a drag racing race.

This SUV is family-friendly and sporty with a roof spoiler as well as a full-length rear taillight. It is more like the Skoda Enyaq iV Coupe, a smaller SUV than the traditional boxier ones currently available.
Interior of 2021 Nissan Ariya Electric Vehicle
Nissan has taken interior design back seriously with the new Rogue and the redesigned 

2022 Pathfinder

. Nissan, like many automakers, uses a completely different cabin to differentiate its flagship EV from its competitors.

The cabin's futuristic and sporty design theme is also carried over. The Nissan Ariya is an example of elegant minimalism. The Nissan Ariya's minimalist yet functional layout is highlighted by the LED strips. Twin digital displays control most of the car's functions.

You will be greeted by the single panel that houses the two 12.3-inch digital display panels. To give the cabin a more airy feel, the centre console is separate from the dashboard. This console houses the mouse-shaped shifter, which is located just before the armrest. It also contains several drive mode controls, which look similar to physical buttons but don't.

Wooden dashboard trim and the centre console panel have touch-sensitive controls which replace physical buttons. It is as well-organized and simple as Marie Kondo's filing cabinet.

These controls are separate touchpoints on the wood trim. These controls provide tactile feedback when they are pressed, which Nissan claims approximate mechanical switches. While we will wait to give a verdict in Ariya's instance, we aren't fans of buttonless controls in other vehicles. It's not easy for a driver, even with haptic feedback, to differentiate between the flat panels without actually looking at them. The voice recognition system should make necessary adjustments so that drivers don't have their eyes on the road.

The Ariya is approximately the same size as the Rogue in terms of length, but the EV's wheelbase measures 3 inches longer. This, along with the completely flat floor, should allow the Ariya's rear passengers to spread out slightly.
2021 Nissan Ariya Electric EV infotainment touchscreens
The Nissan Ariya's infotainment system is as revolutionary as its drivetrain. A traditional dashboard and centre console touchscreen functions will be handled by two 12-inch screens that are stretched across the dashboard.

Most of the car's features can be controlled via the touchscreen or the new "Hey Nissan" voice command system. This is similar to systems found in recent Mercedes, BMW, and Volkswagen cars. You can program the satnav, make a phone call and adjust the heater settings from the steering wheel.

Over-The-Air updates are also part of Nissan Ariya's comprehensive infotainment systems. This means that important software upgrades or changes will be handled via the integrated 4G connection. You don't have to take your car to the dealer to get the latest updates.
2021 Nissan Ariya EV Performance
You can choose between one or two motors for the Nissan Ariya, which will make it either two- or four-wheel-drive. A 63kWh battery powers two-wheel-drive cars. It produces 217hp and takes 7.5 seconds to accelerate from zero-60mph. Due to the heavier battery pack, models with an 87kWh battery will produce 242hp but take 7.6 seconds for 60 mph from rest.

Dual-motor cars powered by a 63kWh lithium battery can produce 278hp. They can also run the 0-60mph sprint at 5.9 seconds. 87kWh models, on the other hand, take 5.7 seconds due to their 306hp motors.

A Performance model is also available if you need more power. The same 87kWh battery is used, but it produces 394hp with its two motors. It can reach 60 mph from zero in just 5.8 seconds.
2021 Nissan Ariya EV range & charging
The cheapest, 63kWh two-wheel-drive Nissan Ariya can travel up to 223 mi without any additional charges. The 87kWh version can go up to 310 mi.

The range of the Ariya four-wheel-drive model is a bit shorter. The range of the 63kWh model is 211 miles, while the 87kWh car can go up to 285 miles. The 87kWh battery pack provides 248 miles of range for performance versions.

The 63kWh car comes with a 7.4kW charger, while the 87kWh model gets a faster 22kW 3-phase charger. To add some extra range, you can plug your Ariya into a 130kW public fast charge to quickly get to your destination. Nissan has not yet revealed how long it will take to charge Ariya with any type of charger.

Nissan Ariya, an electric car, can carry enough luggage to take a family vacation. Two-wheel-drive cars can hold 466 litres of luggage, while four-wheel-drive models are limited to 408 L. This is not bad if you compare it with the 430-litre trunk in a Qashqai. However, it's still a lot less than the 565-liter load space in the X-Trail.

The latest 

Nissan Leaf

 hatchback has the same pedal technology as the Nissan Ariya. Brake regeneration is a system that uses the car's motor to slow down the car and charge the batteries. It then slows the car to a halt when you release the accelerator pedal. This means that you can use only one pedal for most driving situations.
2021 Nissan Ariya Electric Vehicle Safety
Nissan's ProPILOT suite includes driver assistance systems. The Nissan Ariya is equipped with them. It combines active lane-keeping assistance, adaptive cruise control, and data from the satellite nav to help you accelerate, brake, and steer on motorways as well as in traffic. You can also expect it to slow down when approaching junctions, sharp bends, or roundabouts.
2022 Nissan Ariya Review Video 
Recommended Article:
2020 Kia Optima Electric – Kia Optima Plug-In Hybrid Review